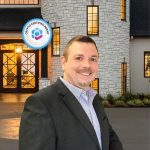 Manny Menezes
Broker/Owner & President
A little bit about me...
My name is Manny Menezes and I am one of the first "Crypto Certified Agents" in all of New England.
I am the Broker/Owner and Founder of REALTY NEW ENGLAND, one of the fastest growing "Independent" real estate brokerages in the region. We are an innovative team of real estate professionals licensed in RI, MA, NH and CT. We LOVE New England and we look forward to serving our communities and hope to be of assistance to you. I am #crypto savvy and can help you buy or sell a property using Cryptocurrency. Please feel free to call me for all your real estate needs.
Who You Work With Matters!
Call Manny and START PACKING!
Manny Menezes
401-323-8292