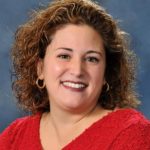 Lisa Defazio - Hassett
REALTOR - Associate
A little bit about me...
My name is Lisa DeFazio- Hassett and I am a Real Estate agent that is licensed in Rhode Island and Massachusetts at Realty New England. I have been in the business over 15 years and can really say I love my job! I love to help sellers sell to start a new chapter in their life and the buyers find the new house that they have been dreaming about.
I am here to help accompany and guide you during your journey through your home buying process. Contact me today so we can get you started!